News > An end of season message
13/11/2010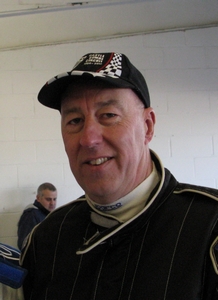 The WPR team have just received this message from Steve Bracegirdle following his first full season of motor racing:
"I would like to thank you for all the help you and the team have given to me during my first season in motorsport.
The car despite my best efforts has completed 11 races and over 1300 laps. We have missed no races or qualifications and been delayed for only 2 sessions in testing losing only 30 minutes testing all year! Rob and the mechanics have been superb at keeping me on track.
The driver support you and Tom have given to me when things were tough and progress slow gave me the encouragement to push harder. The Class C win at the Carnival really made the year complete.
I really enjoyed the races at Anglesey and the end of year appearance at Silverstone in the WHT. Again the support from the team drivers really helped to improve my times.
I look forward to upgrading the car through the winter and our first race next year!
Thanks again to all concerned.
Steve. .....Car 84!"