News > Rory Smith debuts at Llandow
07/10/2015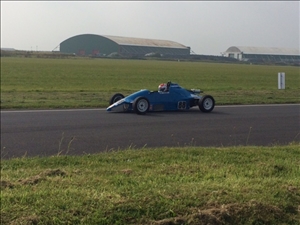 Rory Smith, son of WPR regular Ray Smith, had his first taste of single seaters at Llandow on Saturday 3rd October.
Rory, who has been competing successfully in Karts for a number of years (including a podium in the Junior Max 2014/2015 winter series) completed 145 laps in preparation for the Castle Combe season finale on October 10th and an anticipated outing at this year's Walter Hayes Trophy meeting at Silverstone.
The outing was quite a landmark as It was 26 years ago that Ray first drove the car.